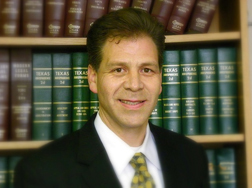 Dan Corrigan is a Houston traffic ticket attorney, and is the founder of the Law Office of Daniel Corrigan. Our principal office in Houston, Texas – but we also have an office located in Pasadena, Texas. We defend traffic tickets with a beginning rate of $75 & up. We cover hit and run investigations, DPS license suspension or revocation proceedings, and DWI's and other criminal cases. We also handle motor vehicle accident cases, at fault or not, injured or not, and other kinds of injury or death cases. You can see a full list of practices we cover by visiting the Areas of Practice page or contacting us.
We can lift traffic warrants (non-arrest appearance bonds for ticket cases), and we accept all major credit cards.
As a Houston traffic ticket attorney, we know most of the Harris County and municipal traffic judges, prosecutors, and court personnel better than a lawyer who is not a regularly practicing Houston ticket lawyer. We also handle traffic ticket cases in Fort Bend County, Montgomery County, Galveston County and in other courts throughout Texas.
Remember, a traffic ticket case is a criminal case, and you have important constitutional rights, whether you are guilty or innocent. As a Houston ticket lawyer, we protect and exercise your rights. Knowledge of the applicable law, the procedures and quirks of the particular court, and relationships with court personnel, prosecutors, judges and peace officers help us get the results you need, almost always without a trial. This is why even seasoned and experienced felony criminal trial lawyers know better than to go into a City of Houston municipal court, a Harris County Justice of the Peace court or some other traffic court without their own traffic ticket attorney.
We also defend those of you who are facing a DPS driver's license suspension hearing or a DPS license revocation hearing, whether for being an habitual violator, an uninsured at-fault driver. When necessary and if permitted by law, we can help you get an occupational license.
For more information, please feel free to contact us at (713) 473-0300 or pasadena@ticketdan.com.